Jet Ski Rentals in Ocean City, MD
Are you looking for THE BEST jet ski ride in Ocean City?  You found it.  At Under The Bridge Watersports you are in for one of the best jet ski rides of your life!  Home of the "6 Mile Ride", you get a beautiful adrenaline-filled ride down Assateague Island to our huge riding area!  Unlike many other companies that just send you into the middle of the bay to ride around, you get a much different and memorable experience with us!  And to top it off:  because of our location, many times our riders get to see the wild Assateague Ponies walking the beach and the Dolphins swimming in from the Ocean!  This is what makes us unique!
If you have not experienced our ride before, you need to!  It's why most people choose us!  So book with us today so you can see and feel the difference!
Our brand new SeaDoo GTX's has just arrived!  So get ready for the ride of your life!
Go fast, get wet and have fun! That's what riding jet skis with us is all about!
1 HOUR JET SKI RENTAL:
$129 + tax (no gas surcharge or deposit)
Reservations made days in advance are highly recommended.
Prices are subject to change.
Must arrive at least 45 minutes early for paper work and orientation. All sales are final and no refunds will be given.
Please see contact us page for parking map.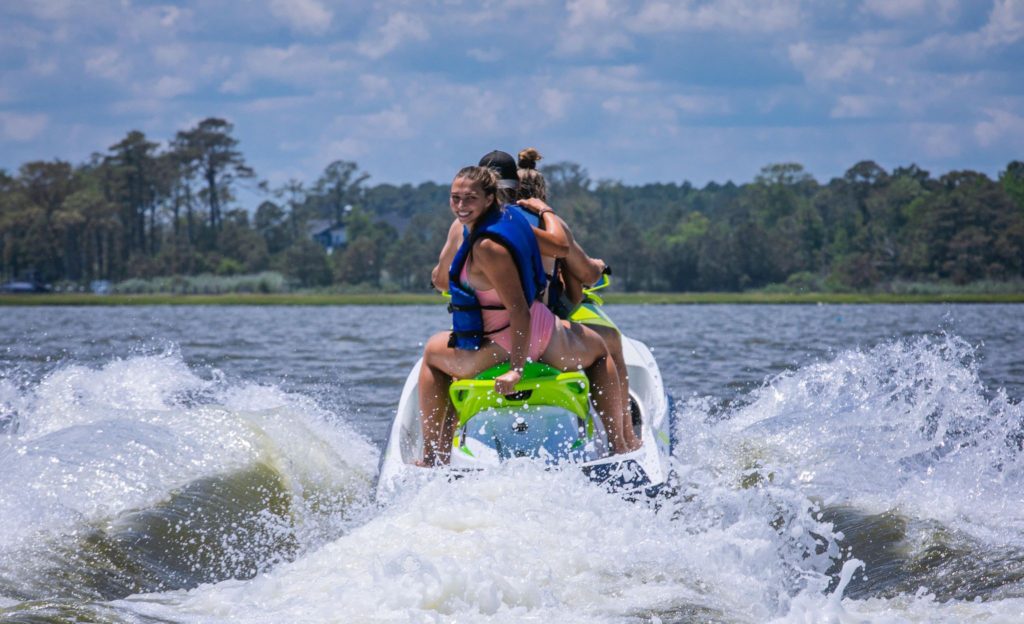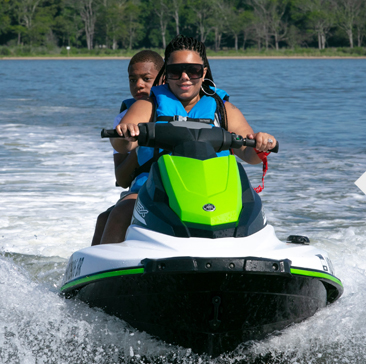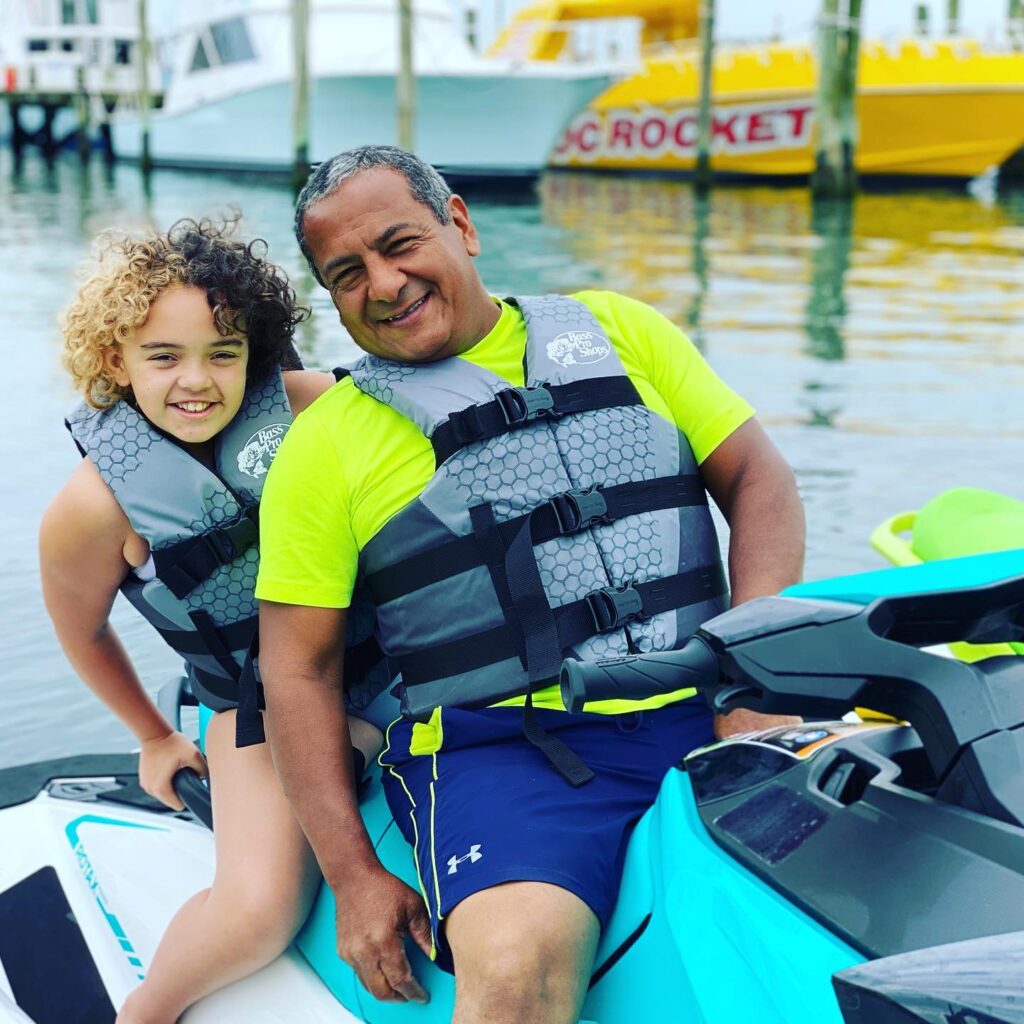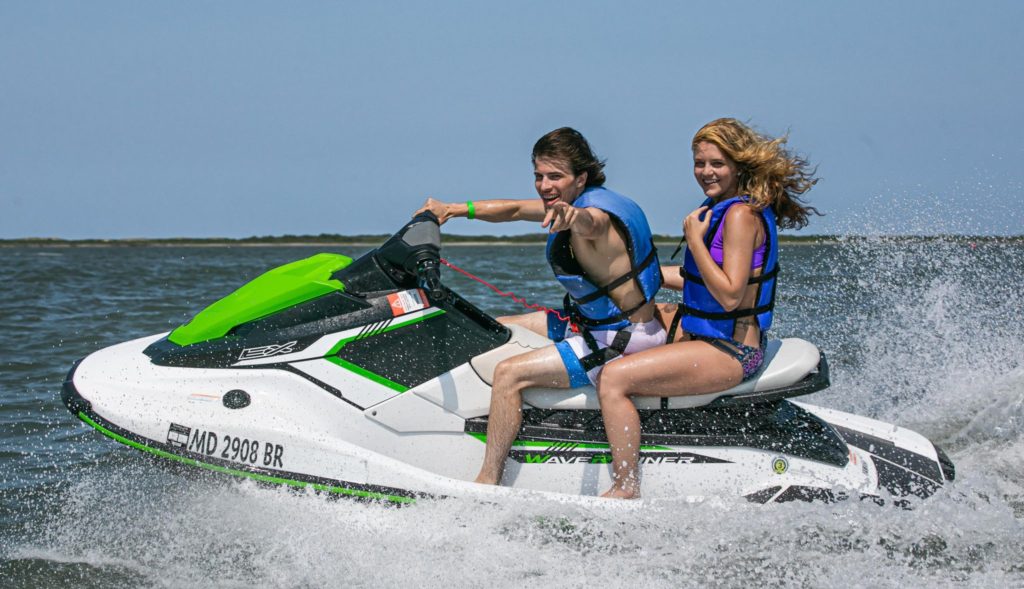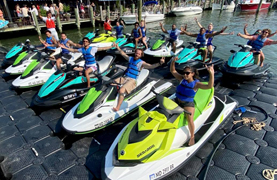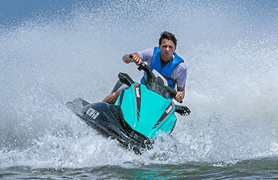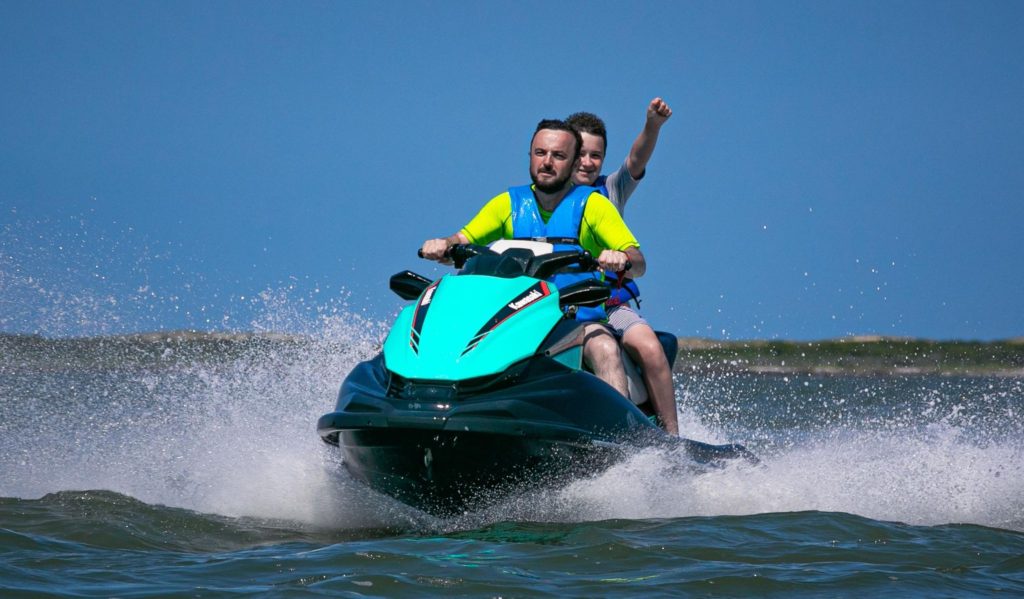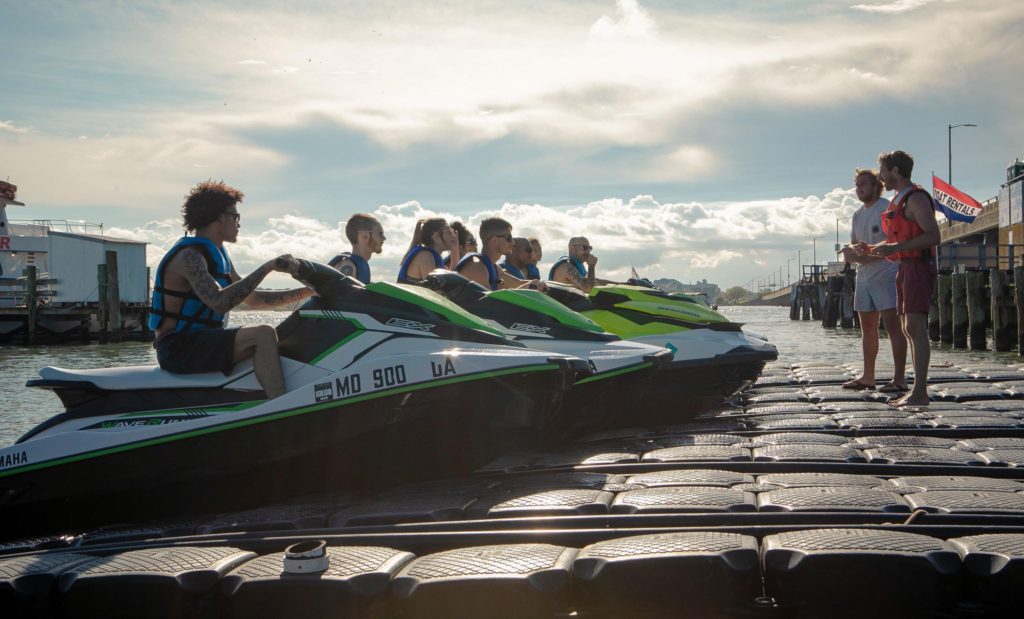 Interested in buying one of our skis?
We sell them at a discount at the end of the season. They will be available for pick up in the middle of September. First come first serve – only 13 skis available! GTX 130 Pro's retail for approximately $12,500.
Must put a non refundable $500 deposit down
Skis include upgraded iBR (Intelligent Break & Reverse) option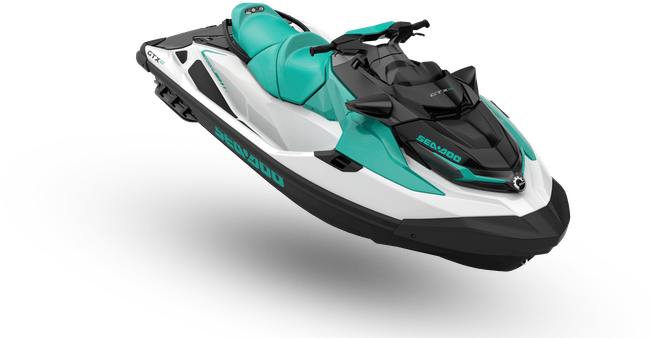 Plan a Day Trip
We are located at the docks of the Angler Restaurant & Bar in Downtown Ocean City!
Come downtown and make it a special day – all while ordering drinks and food with a 10% discount while renting our jet skis and boats!