Welcome to Under the Bridge Watersports! We are one of the best water sports businesses in Ocean City, Maryland, committed to providing premium Jet Ski and Pontoon Boat Rentals at highly competitive prices. So if you want to make your vacation memorable, get in touch with us today! Our ultimate aim is to provide you with a thrilling and adventurous experience. We do possess the best riding area in the entire Ocean City. We are situated at a strategic location right next to Assateague Island. Our Jet Ski guided tours are known for their "6-mile ride" to their riding area. We also offer Pontoon Boat Rentals for a day of fun cruising or fishing with your friends and family with fishing packages or tow tubes available.
You have the option of parking your boat right on the beach. You can book your package online from our website or call and find us right under Rt. 50 Bridge on Caroline St right on the docks of the Angler Restaurant & Bar. You can plan a day out at Under The Bridge Watersports and make the best vacation memories with your family and friends.
We will surely make your day special and we offer the best prices, guaranteed! If you book both jet skis and a pontoon boat, we will give you an even better deal! After riding, you should take some time out to grab a bite to eat and drink in some of the best restaurants or bar nearby.
Under The Bridge Water Sports was established in 2010 and served thousands of families and people to create the best memories during their vacation! If you have not yet rented from us, you can give us a try and we vouch that you would not regret it!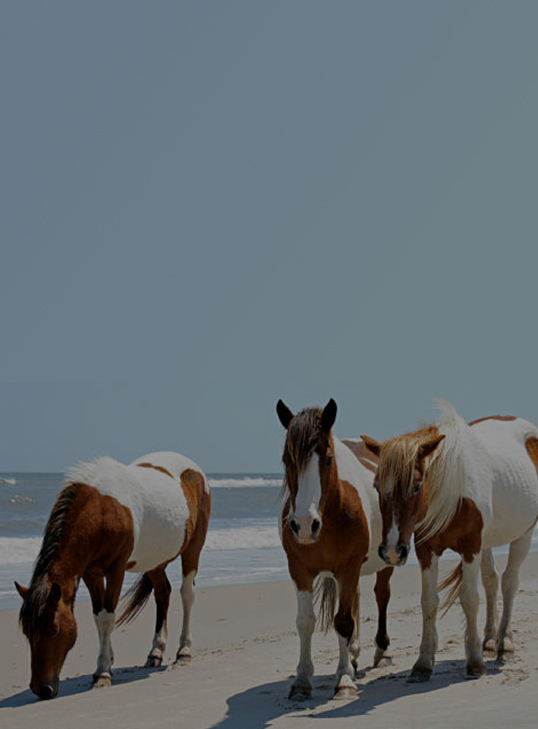 Best Riding Area in OC
Near Assateague Island!
See the Assateague Ponies when you Jet Ski and park your boat
on the beaches of Assateague.